Furious 7
(PG-13)
Dwayne Johnson, Vin Diesel
- 2 hr. 17 mins..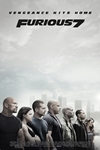 Continuing the global exploits in the unstoppable franchise built on speed, Vin Diesel, Paul Walker and Dwayne Johnson lead the returning cast of Furious 7. James Wan directs this chapter of the hugely successful series that also welcomes back favorites Michelle Rodriguez, Jordana Brewster, Tyrese Gibson, Chris "Ludacris" Bridges, Elsa Pataky and Lucas Black. They are joined by international action stars new to the franchise including Jason Statham, Djimon Hounsou, Tony Jaa, Ronda Rousey, Nathalie Emmanuel and Kurt Russell. Neal H. Moritz, Vin Diesel and Michael Fottrell return to produce the film written by Chris Morgan
Official Site
Trailer
---
Woman in Gold
(PG-13)
Helen Mirren, Ryan Reynolds
- 1 hr. 50 mins..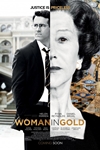 Sixty years after she fled Vienna during World War II, an elderly Jewish woman, Maria Altmann, starts her journey to retrieve family possessions seized by the Nazis, among them Klimt's famous painting 'The Lady in Gold'. Together with her inexperienced but plucky young lawyer Randy Schoenberg, she embarks upon a major battle which takes them all the way to the heart of the Austrian establishment and the U.S. Supreme Court, and forces her to confront difficult truths about the past along the way.
Official Site
Trailer
---
The Moon and the Sun
(NR)
Pierce Brosnan, William Hurt
- .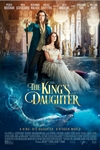 In an incredible world of real Kings and Queens, comes a fantasy unlike any other. It's a story between King Louis XIV and a mermaid.
Official Site
Trailer
---
Monkey Kingdom
(G)
Tina Fey
- .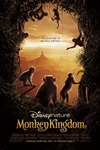 Disneynature's new feature film set among ancient ruins in the storied jungles of South Asia. Maya's world is forever changed when she welcomes her son, Kip, into her complicated extended family. Like all families, Maya's has more than its share of colorful personalities - and she's determined to give her son a leg up on the social ladder. When their longtime home at Castle Rock is taken over by powerful neighboring monkeys, Maya's whole family is forced to relocate, where she uses her street smarts and ingenuity to lead them to untapped resources amidst strange new creatures and unsettling surroundings. Ultimately, they will all have to work together to reclaim Castle Rock, where Maya can hopefully realize her dreams for her son's future.
Official Site
Trailer
---
Paul Blart: Mall Cop 2
(PG)
Kevin James, Raini Rodriguez
- 1 hr. 34 mins..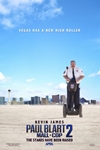 After six years of keeping our malls safe, Paul Blart has earned a well-deserved vacation. He heads to Vegas with his teenage daughter before she heads off to college. But safety never takes a holiday and when duty calls, Blart answers.
Official Site
Trailer
---
Unfriended
(R)
Shelley Hennig, Moses Jacob Storm
- 1 hr. 22 mins..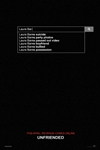 This film unfolds over a teenager's computer screen as she and her friends are stalked by an unseen figure who seeks vengeance for a shaming video that led a vicious bully to kill herself a year earlier.
Official Site
Trailer
---