The Gallows
(R)
Cassidy Gifford, Ryan Shoos
- 1 hr. 21 mins..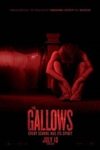 Twenty years after an accident caused the death of the lead actor during a high school play, students at the same small town school resurrect the failed stage production in a misguided attempt to honor the anniversary of the tragedy-but ultimately find out that some things are better left alone.
Official Site
Trailer
---
Minions
(PG)
Sandra Bullock, Jon Hamm
- 1 hr. 31 mins..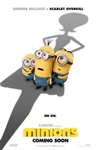 The story of Minions begins at the dawn of time. Starting as single-celled yellow organisms, Minions evolve through the ages, perpetually serving the most despicable of masters. Continuously unsuccessful at keeping these masters-from T. rex to Napoleon-the Minions find themselves without someone to serve and fall into a deep depression. But one Minion named Kevin has a plan, and he-alongside teenage rebel Stuart and lovable little Bob-ventures out into the world to find a new evil boss for his brethren to follow. The trio embarks upon a thrilling journey that ultimately leads them to their next potential master, Scarlet Overkill, the world's first-ever female super-villain. They travel from frigid Antarctica to 1960s New York City, ending in mod London, where they must face their biggest challenge to date: saving all of Minionkind...from annihilation.
Official Site
Trailer
---
Selfless (Self/less)
(PG-13)
Ryan Reynolds, Ben Kingsley
- 1 hr. 56 mins..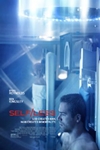 In this provocative psychological science fiction thriller, an extremely wealthy man dying from cancer undergoes a radical medical procedure that transfers his consciousness into the body of a healthy young man. But all is not as it seems when he starts to uncover the mystery of the body's origin and the organization that will kill to protect its cause.
Official Site
Trailer
---
Ant-Man
(PG-13)
Paul Rudd, Evangeline Lilly
- .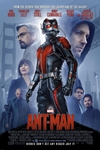 Armed with the astonishing ability to shrink in scale but increase in strength, con-man Scott Lang must embrace his inner-hero and help his mentor, Dr. Hank Pym, protect the secret behind his spectacular Ant-Man suit from a new generation of towering threats. Against seemingly insurmountable obstacles, Pym and Lang must plan and pull off a heist that will save the world.
Official Site
Trailer
---
Trainwreck
(R)
Amy Schumer, Bill Hader
- 2 hr. 2 mins..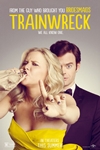 Since she was a little girl, it's been drilled into Amy's head by her rascal of a dad that monogamy isn't realistic. Now a magazine writer, Amy lives by that credo - enjoying what she feels is an uninhibited life free from stifling, boring romantic commitment - but in actuality, she's kind of in a rut. When she finds herself starting to fall for the subject of the new article she's writing, a charming and successful sports doctor named Aaron Conners, Amy starts to wonder if other grown-ups, including this guy who really seems to like her, might be on to something.
Official Site
Trailer
---
Paper Towns
(PG-13)
Nat Wolff, Cara Delevingne
- .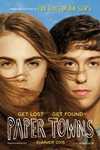 PAPER TOWNS is a coming-of-age story centering on Quentin and his enigmatic neighbor Margo, who loved mysteries so much she became one. After taking him on an all-night adventure through their hometown, Margo suddenly disappears--leaving behind cryptic clues for Quentin to decipher. The search leads Quentin and his quick-witted friends on an exhilarating adventure that is equal parts hilarious and moving. Ultimately, to track down Margo, Quentin must find a deeper understanding of true friendship--and true love.
Official Site
Trailer
---
Pixels
(PG-13)
Adam Sandler, Kevin James
- .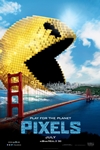 As kids in the 1980s, Sam Brenner, Will Cooper, Ludlow Lamonsoff, and Eddie "The Fire Blaster" Plant saved the world thousands of times - at 25 cents a game in the video arcades. Now, they're going to have to do it for real. When intergalactic aliens discover video feeds of classic arcade games and misinterpret them as a declaration of war, they attack the Earth, using the video games as the models for their assaults - and now-U.S. President Cooper must call on his old-school arcade friends to save the world from being destroyed by PAC-MAN, Donkey Kong, Galaga, Centipede, and Space Invaders. Joining them is Lt. Col. Violet Van Patten, a specialist supplying the arcaders with unique weapons to fight the aliens.
Official Site
Trailer
---
Vacation
(R)
Ed Helms, Christina Applegate
- .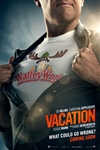 Centers on a grown-up Rusty Griswold who, now a father himself, takes his family on a road-trip vacation.
Official Site
Trailer
---
The Gift
(R)
Jason Bateman, Rebecca Hall
- .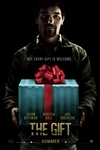 Can you really go through life having never wronged anyone? Even if you are unaware of how, or when, and even who you may have wronged....chances are there is someone out there who won't ever forget it...or you. Simon and Robyn are a young married couple whose life is going just as planned until a chance encounter with an acquaintance from Simon's high school sends their world into a harrowing tailspin. Simon doesn't recognize Gordo at first, but after a series of uninvited encounters and mysterious gifts prove troubling, a horrifying secret from the past is uncovered after more than 20 years. As Robyn learns the unsettling truth about what happened between Simon and Gordo, she starts to question: how well do we really know the people closest to us, and are past bygones ever really bygones?
Official Site
Trailer
---
Mission: Impossible - Rogue Nation
(PG-13)
Tom Cruise, Jeremy Renner
- .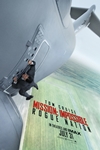 Ethan and team take on their most impossible mission yet, eradicating the Syndicate - an International rogue organization as highly skilled as they are, committed to destroying the IMF.
Official Site
Trailer
---
Fantastic Four
()
Miles Teller, Michael B. Jordan
- .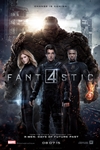 "The Fantastic Four", a contemporary re-imagining of Marvelšs original and longest-running superhero team, centers on four young outsiders who teleport to an alternate and dangerous universe, which alters their physical form in shocking ways. Their lives irrevocably upended, the team must learn to harness their daunting new abilities and work together to save Earth from a former friend turned enemy.
Official Site
Trailer
---
Ricki and the Flash
(PG-13)
Meryl Streep, Sebastian Stan
- .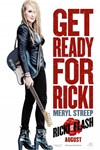 In a film loaded with music and live performance, Ricki, a guitar heroine who gave up everything for her dream of rock-and-roll stardom, but is now returning home to make things right with her family. Streep stars opposite her real-life daughter Mamie Gummer, who plays her fictional daughter; Rick Springfield, who takes on the role of a Flash member in love with Ricki; and Kevin Kline, who portrays Ricki's long-suffering ex-husband.
Official Site
Trailer
---
The Man from U.N.C.L.E.
(PG-13)
Henry Cavill, Armie Hammer
- .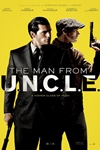 CIA agent Solo and KGB agent Kuryakin are forced to put aside longstanding hostilities and team up on a joint mission to stop a mysterious international criminal organization that is bent on destabilizing the fragile balance of power through the proliferation of nuclear weapons and technology. The duo's only lead is the daughter of a vanished German scientist, who is the key to infiltrating the criminal organization, and they must race against time to find him and prevent a worldwide catastrophe.
Official Site
Trailer
---