The Hangover Part III
(R )
Bradley Cooper , Ed Helms
- 100 minutes.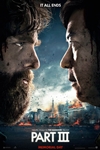 After the death of his father, Alan turns to the Wolfpack in his time of grief. This time, there's no wedding, no bachelor party - just one simple road trip. What could possibly go wrong?
Official Site
Trailer
---
Epic
(PG )
Beyonce Knowles , Colin Farrell
- 102 minutes.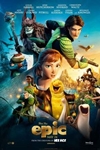 "Epic" tells the story of an ongoing battle deep in the forest between the forces of good and the forces of evil. When a teen age girl finds herself magically transported into this secret universe, she must band together with a rag-tag team of fun and whimsical characters in order to save their world... and ours.
Official Site
Trailer
---
Fast and Furious 6
(PG-13 )
Vin Diesel , Paul Walker
- 130 minutes.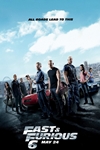 Since Dom and Brian's Rio heist toppled a kingpin's empire and left their crew with $100 million, our heroes have scattered across the globe. But their inability to return home and living forever on the lam have left their lives incomplete.
Meanwhile, Hobbs has been tracking an organization of lethally skilled mercenary drivers across 12 countries, whose mastermind is aided by a ruthless second-in-command revealed to be the love Dom thought was dead, Letty. The only way to stop the criminal outfit is to outmatch them at street level, so Hobbs asks Dom to assemble his elite team in London. Payment? Full pardons for all of them so they can return home and make their families whole again.
Official Site
Trailer
---
Now You See Me
(PG-13 )
Mark Ruffalo , Jesse Eisenberg
- minutes.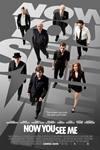 During their performances, the world's greatest illusionists known as "The Four Horsemen" pull off a series of daring heists against corrupt business leaders. The super-team of illusionists shower the stolen profits on their audiences while staying one step ahead of an elite FBI squad in a game of cat and mouse.
Official Site
Trailer
---
After Earth
(PG-13 )
Will Smith , Jaden Smith
- 100 minutes.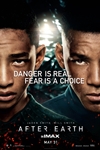 A crash landing leaves teenager Kitai Raige and his legendary father Cypher stranded on Earth, 1,000 years after cataclysmic events forced humanity's escape. With Cypher critically injured, Kitai must embark on a perilous journey to signal for help, facing uncharted terrain, evolved animal species that now rule the planet, and an unstoppable alien creature that escaped during the crash. Father and son must learn to work together and trust one another if they want any chance of returning home.
Official Site
Trailer
---
The Internship
(PG-13 )
Vince Vaughn , Owen Wilson
- minutes.
Billy and Nick are salesmen whose careers have been torpedoed by the digital world. Trying to prove they are not obsolete, they defy the odds by talking their way into a coveted internship at Google, along with a battalion of brilliant college students. But, gaining entrance to this utopia is only half the battle. Now they must compete with a group of the nation's most elite, tech-savvy geniuses to prove that necessity really is the mother of re-invention.
Official Site
Trailer
---
This Is The End
(R )
James Franco , Jonah Hill
- minutes.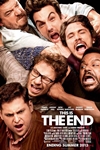 Follows six friends trapped in a house after a series of strange and catastrophic events devastate Los Angeles. As the world unravels outside, dwindling supplies and cabin fever threaten to tear apart the friendships inside. Eventually, they are forced to leave the house, facing their fate and the true meaning of friendship and redemption.
Official Site
Trailer
---
Man of Steel
(PG-13 )
Henry Cavill , Diane Lane
- minutes.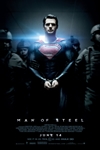 Clark Kent, a young reporter, roams the world covering news stories, but returns home to face his destiny - to become Superman.
Official Site
Trailer
---
Monsters University
(G )
Billy Crystal , John Goodman
- minutes.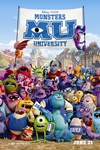 Ever since college-bound Mike Wazowski was a little monster, he has dreamed of becoming a Scarer-and he knows better than anyone that the best Scarers come from Monsters University (MU). But during his first semester at MU, Mike's plans are derailed when he crosses paths with hotshot James P. Sullivan, "Sulley", a natural-born Scarer. The pair's out-of-control competitive spirit gets them both kicked out of the University's elite Scare Program. To make matters worse, they realize they will have to work together, along with an odd bunch of misfit monsters, if they ever hope to make things right.
Official Site
Trailer
---
The Heat
(R )
Sandra Bullock , Melissa McCarthy
- minutes.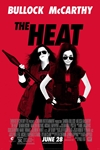 Uptight and straight-laced, FBI Special Agent Sarah Ashburn is a methodical investigator with a reputation for excellence--and hyper-arrogance. Shannon Mullins, one of Boston P.D.'s "finest," is foul-mouthed and has a very short fuse, and uses her gut instinct and street smarts to catch the most elusive criminals. Neither has ever had a partner, or a friend for that matter. When these two wildly incompatible law officers join forces to bring down a ruthless drug lord, they become the last thing anyone expected: buddies.
Official Site
Trailer
---
The Lone Ranger
(NR )
Johnny Depp , Armie Hammer
- minutes.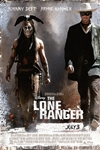 A thrilling adventure infused with action and humor, in which the famed masked hero is brought to life through new eyes. Native American spirit warrior Tonto recounts the untold tales that transformed John Reid, a man of the law, into a legend of justice-taking the audience on a runaway train of epic surprises and humorous friction as the two unlikely heroes must learn to work together and fight against greed and corruption.
Official Site
Trailer
---
Despicable Me 2
(PG )
Steve Carell , Kristen Wiig
- minutes.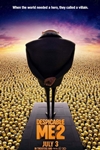 Chris Meledandri and his acclaimed filmmaking team create an all-new comedy animated adventure featuring the return of Gru, the girls, the unpredictably hilarious minions...and a host of new and outrageously funny characters.
Official Site
Trailer
---
Grown Ups 2
(PG-13 )
Adam Sandler , Kevin James
- minutes.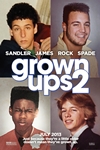 Lenny has relocated his family back to the small town where he and his friends grew up. This time around, the grown ups are the ones learning lessons from their kids on a day notoriously full of surprises: the last day of school.
Official Site
Trailer
---
Turbo
(PG )
Ryan Reynolds , Paul Giamatti
- minutes.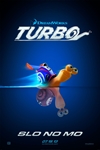 A high-velocity 3D comedy about an underdog snail who kicks into overdrive when he miraculously attains the power of super-speed. But after making fast friends with a crew of streetwise, tricked-out es-car-goes, Turbo learns that no one succeeds on their own. So he puts his heart and shell on the line to help his pals achieve their dreams, before Turbo-charging his own impossible dream: winning the Indy 500.
Official Site
Trailer
---
Red 2
(NR )
Bruce Willis , John Malkovich
- minutes.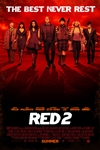 Retired black-ops CIA agent Frank Moses reunites his unlikely team of elite operatives for a global quest to track down a missing portable nuclear device. To succeed, they'll need to survive an army of relentless assassins, ruthless terrorists and power-crazed government officials, all eager to get their hands on the next-generation weapon. The mission takes Frank and his motley crew to Paris, London and Moscow. Outgunned and outmanned, they have only their cunning wits, their old-school skills, and each other to rely on as they try to save the world-and stay alive in the process.
Official Site
Trailer
---
The Wolverine
(NR )
Hugh Jackman , Famke Janssen
- minutes.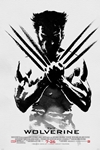 Based on the celebrated comic book arc, this epic action-adventure takes Wolverine, the most iconic character of the X-Men universe, to modern day Japan. Out of his depth in an unknown world he faces his ultimate nemesis in a life-or-death battle that will leave him forever changed. Vulnerable for the first time and pushed to his physical and emotional limits, he confronts not only lethal samurai steel but also his inner struggle against his own immortality, emerging more powerful than we have ever seen him before.
Official Site
Trailer
---
The Smurfs 2
(NR )
Neil Patrick Harris , Brendan Gleeson
- minutes.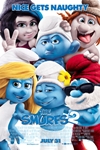 In this sequel to Columbia Pictures/Sony Pictures Animation's hybrid live action/animated family blockbuster comedy The Smurfs, the evil wizard Gargamel creates a couple of mischievous Smurf-like creatures called the Naughties that he hopes will let him harness the all-powerful, magical Smurf-essence. But when he discovers that only a real Smurf can give him what he wants, and only a secret spell that Smurfette knows can turn the Naughties into real Smurfs, Gargamel kidnaps Smurfette and brings her to Paris, where he has been winning the adoration of millions as the worldıs greatest sorcerer. It's up to Papa, Clumsy, Grouchy, and Vanity to return to our time, reunite with their human friends Patrick and Grace Winslow, and rescue her! Will Smurfette, who has always felt different from the other Smurfs, find a new connection with the Naughties Vexy and Hackus - or will the Smurfs convince her that their love for her is True Blue?
Official Site
Trailer
---