Jupiter Ascending
(PG-13)
Channing Tatum, Mila Kunis
- 2 hr. 7 mins..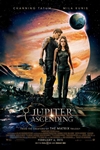 Jupiter was born under a night sky and signs predicted she was destined for great things. Now grown up, Jupiter still dreams of the stars, but wakes up each day to the cold reality of a job cleaning toilets and an endless run of bad breaks. But when Caine, a genetically engineered ex-military hunter, arrives on Earth to track her down, Jupiter begin to glimpse the fate that has been waiting for her all along - her genetic signature marks her as next in line for an extraordinary inheritance that could alter the balance of the cosmos.
Official Site
Trailer
---
The Seventh Son 3D
(PG-13)
Jeff Bridges, Julianne Moore
- 2 hr. 0 mins..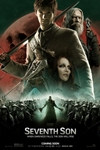 In a time of enchantments when legends and magic collide, the sole remaining warrior of a mystical order travels to find a prophesized hero born with incredible powers, the last Seventh Son. Torn from his quiet life as a farmhand, the unlikely young hero embarks on a daring adventure with his battle-hardened mentor to vanquish a dark queen and the army of supernatural assassins she has dispatched against their kingdom.
Official Site
Trailer
---
Fifty Shades of Grey
(R)
Jamie Dornan, Dakota Johnson
- 1 hr. 40 mins..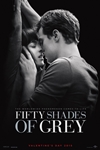 This is the hotly anticipated film adaptation of the bestselling book that has become a global phenomenon.
Official Site
Trailer
---
Kingsman: The Secret Service
(R)
Colin Firth, Michael Caine
- 2 hr. 9 mins..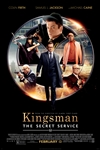 Based upon the acclaimed comic book, Kingsman: The Secret Service tells the story of a super-secret spy organization that recruits an unrefined but promising street kid into the agency's ultra-competitive training program just as a global threat emerges from a twisted tech genius.
Official Site
Trailer
---
The Last Five Years
(PG-13)
Anna Kendrick, Jeremy Jordan
- 1 hr. 34 mins..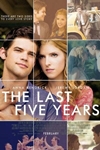 In this adaptation of the hit musical, The Last Five Years is a musical deconstruction of a love affair and a marriage taking place over a five year period. Jamie, a young, talented up-and-coming Jewish novelist falls in love with Cathy, a Shiksa Goddess and struggling actress. Their story is told almost entirely through song. All of Cathy's songs begin at the end of their marriage and move backwards in time to the beginning of their love affair, while Jamie's songs start at the beginning of their affair and move forward to the end of their marriage. They meet in the center when Jamie proposes.
Official Site
Trailer
---
The Spongebob Movie: Sponge Out of Water
(PG)
Clancy Brown, Tom Kenny
- 1 hr. 33 mins..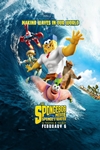 SpongeBob goes on a quest to discover a stolen recipe that takes him to our dimension, our world, where he tangles with a pirate.
Official Site
Trailer
---
McFarland USA
(PG)
Maria Bello, Kevin Costner
- .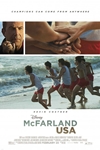 A track coach in a small California town transforms a team of athletes into championship contenders.
Official Site
Trailer
---
The Lazarus Effect
(PG-13)
Evan Peters, Olivia Wilde
- .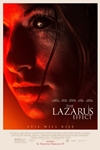 When a team of research students mapping the human brain accidentally kills one of their own, they unwittingly unlock a deadly force by reanimating their colleague. Fighting for their own lives, the team must contain their colleague in the lab before she is unleashed on the world.
Official Site
Trailer
---
Chappie
(NR)
Sharlto Copley, Dev Patel
- .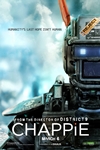 Every child comes into the world full of promise, and none more so than Chappie: he is gifted, special, a prodigy. Like any child, Chappie will come under the influence of his surroundings - some good, some bad - and he will rely on his heart and soul to find his way in the world and become his own man. But there's one thing that makes Chappie different from anyone else: he is a robot. The first robot with the ability to think and feel for himself. His life, his story, will change the way the world looks at robots and humans forever.
Official Site
Trailer
---
Cinderella
(PG)
Cate Blanchett, Lily James
- .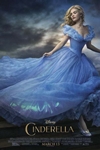 Young Ella's merchant father remarries following the death of her mother. Eager to support her loving father, Ella welcomes her new stepmother and her daughters Anastasia and Drisella into the family home. But, when Ella's father unexpectedly passes away, she finds herself at the mercy of a jealous and cruel new family. Finally relegated to nothing more than a servant girl covered in ashes, and spitefully renamed Cinderella, Ella could easily begin to lose hope. Yet, despite the cruelty inflicted upon her, Ella is determined to honor her mother's dying words and to "have courage and be kind." She will not give in to despair nor despise those who mistreat her. And then there is the dashing stranger she meets in the woods. Unaware that he is really a prince, not merely an apprentice at the Palace, Ella finally feels she has met a kindred soul. It appears her fortunes may be about to change when the Palace sends out an open invitation for all maidens to attend a ball, raising Ella's hopes of once again encountering the charming Kit. Alas, her stepmother forbids her to attend and callously rips apart her dress. But, as in all good fairy tales, help is at hand, and a kindly beggar woman steps forward and - armed with a pumpkin and a few mice - changes Cinderella's life forever.
Official Site
Trailer
---
In the Heart of the Sea
(PG-13)
Chris Hemsworth, Cillian Murphy
- .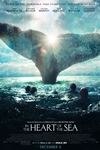 In the winter of 1820, the New England whaling ship Essex was assaulted by something no one could believe: a whale of mammoth size and will, and an almost human sense of vengeance. The real-life maritime disaster would inspire Herman Melville's Moby-Dick. But that told only half the story. This film reveals the encounter's harrowing aftermath, as the ship's surviving crew is pushed to their limits and forced to do the unthinkable to stay alive. Braving storms, starvation, panic and despair, the men will call into question their deepest beliefs, from the value of their lives to the morality of their trade, as their captain searches for direction on the open sea and his first mate still seeks to bring the great whale down.
Official Site
Trailer
---
Home (2015)
(PG)
Jim Parsons, Rihanna
- 1 hr. 36 mins..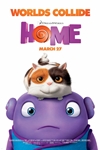 When Earth is taken over by the overly-confident Boov, an alien race in search of a new place to call home, all humans are promptly relocated, while all Boov get busy reorganizing the planet. But when one resourceful girl, Tip, manages to avoid capture, she finds herself the accidental accomplice of a banished Boov named Oh. The two fugitives realize there's a lot more at stake than intergalactic relations as they embark on the road trip of a lifetime.
Official Site
Trailer
---
Furious 7
(PG-13)
Dwayne Johnson, Vin Diesel
- . Official Site
Trailer
---