In the Heart of the Sea
(PG-13)
Chris Hemsworth, Cillian Murphy
- 2 hr. 1 mins..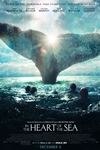 In the winter of 1820, the New England whaling ship Essex was assaulted by something no one could believe: a whale of mammoth size and will, and an almost human sense of vengeance. The real-life maritime disaster would inspire Herman Melville's Moby-Dick. But that told only half the story. This film reveals the encounter's harrowing aftermath, as the ship's surviving crew is pushed to their limits and forced to do the unthinkable to stay alive. Braving storms, starvation, panic and despair, the men will call into question their deepest beliefs, from the value of their lives to the morality of their trade, as their captain searches for direction on the open sea and his first mate still seeks to bring the great whale down.
Official Site
Trailer
---
Sisters
(R)
Tina Fey, Madison Davenport
- .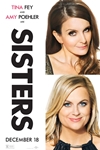 Two disconnected sisters are summoned home to clean out their childhood bedroom before their parents sell the family house. Looking to recapture their glory days, they throw one final high-school-style party for their classmates, which turns into the cathartic rager that a bunch of ground-down adults really need.
Official Site
Trailer
---
Star Wars: The Force Awakens
(PG13)
John Boyega, Daisy Ridley
- 2 hr. 16 mins..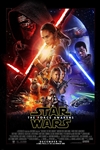 In this continuation of the "Star Wars" saga, balance returns to the Force as the First Order, emerging from the ashes of the Empire, clashes with the Resistance, which includes scrappy newcomers as well as heroes from the former Rebel Alliance.
Official Site
Trailer
---
Alvin and the Chipmunks: The Road Chip
(PG)
Jason Lee, Tony Hale
- .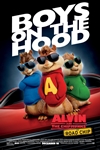 Through a series of misunderstandings, Alvin, Simon and Theodore come to believe that Dave is going to propose to his new girlfriend in New York City... and dump them. They have three days to get to him and stop the proposal, saving themselves not only from losing Dave but possibly from gaining a terrible stepbrother.
Official Site
Trailer
---