Zoolander 2
(PG-13)
Ben Stiller, Will Ferrell
- 1 hr. 40 mins..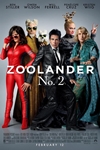 Male models Derek Zoolander and Hansel must investigate a conspiracy after a number of celebrities are assassinated while posing with Zoolander's 'Blue Steel' look.
Official Site
Trailer
---
Race
(PG-13)
Stephan James, Jason Sudeikis
- .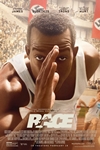 Jesse Owens, the son of an Alabama sharecropper, shattered Adolf Hitler's assertion of Aryan supremacy by winning a record four gold medals in the 100-meter dash, the 200-meter dash, the long jump, and the 400-meter relay at the 1936 Berlin Olympics. Owens' accomplishments are considered among the greatest athletic victories of all time. Hitler declared that Jews and Blacks would not be allowed to participate in the Olympics, and only relented when he was threatened with a boycott.
Official Site
Trailer
---
Risen
(PG-13)
Joseph Fiennes, Tom Felton
- .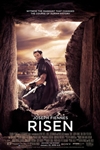 This film follows the epic Biblical story of the Resurrection, as told through the eyes of a non-believer. Clavius, a powerful Roman Military Tribune, and his aide Lucius, are tasked with solving the mystery of what happened to Jesus in the weeks following the crucifixion, in order to disprove the rumors of a risen Messiah and prevent an uprising in Jerusalem.
Official Site
Trailer
---
Zootopia
(PG)
Ginnifer Goodwin, Jason Bateman
- 1 hr. 48 mins..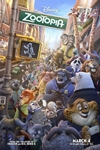 The modern mammal metropolis of Zootopia is a city like no other. Comprised of habitat neighborhoods like ritzy Sahara Square and frigid Tundratown, it's a melting pot where animals from every environment live together - a place where no matter what you are, from the biggest elephant to the smallest shrew, you can be anything. But when rookie Officer Judy Hopps arrives, she discovers that being the first bunny on a police force of big, tough animals isn't so easy. Determined to prove herself, she jumps at the opportunity to crack a case, even if it means partnering with a fast-talking, scam-artist fox, Nick Wilde, to solve the mystery.
Official Site
Trailer
---
The Brothers Grimsby
(NR)
Mark Strong, Sacha Baron Cohen
- 1 hr. 22 mins..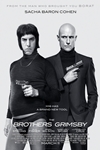 Nobby, a sweet but dimwitted English football hooligan, reunites with his long-lost brother Sebastian, a deadly MI6 agent, to prevent a massive global terror attack and prove that behind every great spy is an embarrassing sibling. Nobby has everything a man from Grimsby could want, including 11 children and the most gorgeous girlfriend in the northeast of England. There's only one thing missing: his little brother, Sebastian, who Nobby has spent 28 years searching for after they were separated as kids. Nobby sets off to reunite with Sebastian, unaware that not only is his brother MI6's deadliest assassin, but he's just uncovered plans for an imminent global terrorist attack. On the run and wrongfully accused, Sebastian realizes that if he is going to save the world, he will need the help of its biggest idiot.
Official Site
Trailer
---
The Young Messiah
(PG-13)
Adam Greaves-Neal, Sean Bean
- .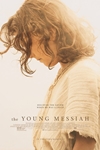 Inspired by Biblical accounts of Jesus' childhood, Christ the Lord tells a rare and unique story of Jesus and his family as they come to a fuller understanding of his nature and purpose.
Official Site
Trailer
---
The Divergent Series: Allegiant
()
Shailene Woodley, Theo James
- .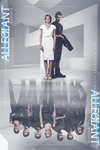 Tris must escape with Four and go beyond the wall enclosing Chicago. For the first time ever, they will leave the only city and family they have ever known in order to find a peaceful solution for their embroiled city. Once outside, old discoveries are quickly rendered meaningless with the revelation of shocking new truths. Tris and Four must quickly decide who they can trust as a ruthless battle ignites beyond the walls of Chicago which threatens all of humanity. In order to survive, Tris will be forced to make impossible choices about courage, allegiance, sacrifice and love.
Official Site
Trailer
---