Fantastic Four
(PG-13)
Miles Teller, Michael B. Jordan
- 1 hr. 45 mins..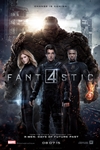 "The Fantastic Four", a contemporary re-imagining of Marvelšs original and longest-running superhero team, centers on four young outsiders who teleport to an alternate and dangerous universe, which alters their physical form in shocking ways. Their lives irrevocably upended, the team must learn to harness their daunting new abilities and work together to save Earth from a former friend turned enemy.
Official Site
Trailer
---
Ricki and the Flash
(PG-13)
Meryl Streep, Kevin Kline
- 1 hr. 42 mins..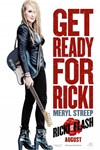 In a film loaded with music and live performance, Ricki Rendazzo is a guitar heroine who made a world of mistakes as she followed her dreams of rock-and-roll stardom. Returning home, Ricki gets a shot at redemption and a chance to make things right as she faces the music with her family.
Official Site
Trailer
---
The Man from U.N.C.L.E.
(PG-13)
Henry Cavill, Armie Hammer
- .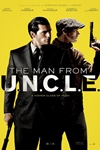 CIA agent Solo and KGB agent Kuryakin are forced to put aside longstanding hostilities and team up on a joint mission to stop a mysterious international criminal organization that is bent on destabilizing the fragile balance of power through the proliferation of nuclear weapons and technology. The duo's only lead is the daughter of a vanished German scientist, who is the key to infiltrating the criminal organization, and they must race against time to find him and prevent a worldwide catastrophe.
Official Site
Trailer
---
Masterminds
(PG-13)
Zach Galifianakis, Owen Wilson
- .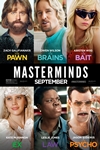 The film tells the hilarious true story of David Ghantt, a half-brained driver at an armoured car company who is led astray by his flirtatious work crush Kelly. Kelly and her buddy Steve convince David to do an inside job, and to everyone's surprise he manages to pull off one of the biggest bank heists in US History! With Steve conspicuously flashing the cash and the FBI closing in on them the plan starts to go south, then further south. Meanwhile Ghantt is hiding out in Mexico awaiting the money and Kelly, but an unexpected guest arrives in her place. With everyone out for themselves, things quickly start to fall, stumble and slip apart...
Official Site
Trailer
---
American Ultra
(R)
Kristen Stewart, Walton Goggins
- .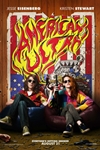 A stoner and his girlfriend's sleepy, small-town existence is disrupted when his past comes back to haunt him in the form of a government operation set to wipe him out.
Official Site
Trailer
---
Hitman: Agent 47
(R)
Rupert Friend, Zachary Quinto
- .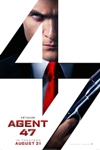 The film centers on an elite assassin who was genetically engineered from conception to be the perfect killing machine, and is known only by the last two digits on the barcode tattooed on the back of his neck. He is the culmination of decades of research - and forty-six earlier Agent clones -- endowing him with unprecedented strength, speed, stamina and intelligence. His latest target is a mega-corporation that plans to unlock the secret of Agent 47's past to create an army of killers whose powers surpass even his own. Teaming up with a young woman who may hold the secret to overcoming their powerful and clandestine enemies, 47 confronts stunning revelations about his own origins and squares off in an epic battle with his deadliest foe.
Official Site
Trailer
---
We Are Your Friends
(R)
Zac Efron, Emily Ratajkowski
- .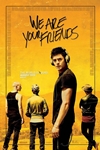 Set in the world of electronic music and Hollywood nightlife, an aspiring 23-year-old DJ named Cole spends his days scheming with his childhood friends and his nights working on the one track that will set the world on fire. All of this changes when he meets a charismatic but damaged older DJ named James, who takes him under his wing. Things get complicated, however, when Cole starts falling for James' much younger girlfriend, Sophie. With Cole's forbidden relationship intensifying and his friendships unraveling, he must choose between love, loyalty, and the future he is destined for.
Official Site
Trailer
---
The Perfect Guy
(PG-13)
Sanaa Lathan, Michael Ealy
- .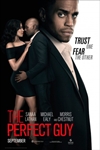 After a painful breakup, successful lobbyist Leah Vaughn jumps into a passionate relationship with a charming stranger. When her ex-boyfriend resurfaces in her life she has to figure out who she should trust and who she should fear.
Official Site
Trailer
---
The Visit
(PG-13)
Olivia DeJonge, Kathryn Hahn
- .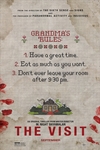 A single mother sends her two young children to visit their grandparents on a remote Pennsylvania farm for a week-long trip, but the children discover that the elderly couple is involved in deeply disturbing activity, and the youngsters' chances of getting back home look less and less likely with every minute that passes.
Official Site
Trailer
---