The Perfect Guy
(PG-13)
Sanaa Lathan, Michael Ealy
- 1 hr. 40 mins..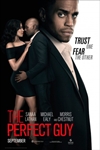 After a painful breakup, successful lobbyist Leah Vaughn jumps into a passionate relationship with a charming stranger. When her ex-boyfriend resurfaces in her life she has to figure out who she should trust and who she should fear.
Official Site
Trailer
---
The Visit
(PG-13)
Olivia DeJonge, Kathryn Hahn
- 1 hr. 34 mins..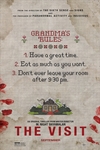 A single mother sends her two young children to visit their grandparents on a remote Pennsylvania farm for a week-long trip, but the children discover that the elderly couple is involved in deeply disturbing activity, and the youngsters' chances of getting back home look less and less likely with every minute that passes.
Official Site
Trailer
---
Black Mass
(R)
Johnny Depp, Joel Edgerton
- 2 hr. 2 mins..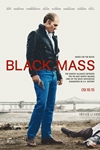 In 1970s South Boston, FBI Agent John Connolly persuades Irish mobster James "Whitey" Bulger to collaborate with the FBI and eliminate a common enemy: the Italian mob. The drama tells the story of this unholy alliance, which spiraled out of control, allowing Whitey to evade law enforcement, consolidate power, and become one of the most ruthless and powerful gangsters in Boston history.
Official Site
Trailer
---
Maze Runner: The Scorch Trials
(PG-13)
Dylan O'Brien, Kaya Scodelario
- .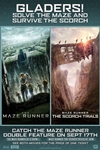 In this next chapter of the epic "Maze Runner" saga, Thomas and his fellow Gladers face their greatest challenge yet: searching for clues about the mysterious and powerful organization known as WCKD. Their journey takes them to the Scorch, a desolate landscape filled with unimaginable obstacles. Teaming up with resistance fighters, the Gladers take on WCKD's vastly superior forces and uncover its shocking plans for them all.
Official Site
Trailer
---
Hotel Transylvania 2
(PG)
Adam Sandler, Andy Samberg
- .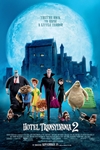 Everything seems to be changing for the better at Hotel Transylvania... Dracula's rigid monster-only hotel policy has finally relaxed, opening up its doors to human guests. But behind closed coffins, Drac is worried that his adorable half-human, half-vampire grandson, Dennis, isn't showing signs of being a vampire. So while Mavis is busy visiting her human in-laws with Johnny - and in for a major cultural shock of her own - "Vampa" Drac enlists his friends Frank, Murray, Wayne and Griffin to put Dennis through a "monster-in-training" boot camp. But little do they know that Drac's grumpy and very old, old, old school dad Vlad is about to pay a family visit to the hotel. And when Vlad finds out that his great-grandson is not a pure blood - and humans are now welcome at Hotel Transylvania - things are going to get batty!
Official Site
Trailer
---
The Intern
(PG-13)
Robert De Niro, Anne Hathaway
- .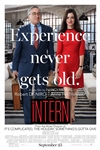 Ben Whittaker, a retired widower in his 70s, answers an advertisement seeking senior interns at a Brooklyn startup and soon finds himself in the middle of a hurricane created by young company chief Jules Ostin, whose online clothing business, which she started in her kitchen a year and a half ago, has taken off and put her in charge of 250 employees. Jules is initially skeptical of bringing an old-timer like Ben into the mix, especially since Jules is juggling her business with a demanding home life that includes husband Matt and daughter Paige. But Ben proves invaluable and wins over Jules with his hard-earned wisdom and compassion, providing Jules with much-needed guidance, as well as a trusty friend, as she navigates life's ups and downs.
Official Site
Trailer
---
Freeheld
()
Ellen Page, Julianne Moore
- .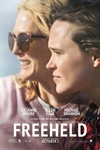 The true love story of Laurel Hester and Stacie Andree and their fight for justice. A decorated New Jersey police detective, Laurel is diagnosed with cancer and wants to leave her hard earned pension to her domestic partner, Stacie. However the county officials, Freeholders, conspire to prevent Laurel from doing this. Hard-nosed detective Dane Wells, and activist Steven Goldstein, unite in Laurel and Stacie's defense, rallying police officers and ordinary citizens to support their struggle for equality.
Official Site
Trailer
---
The Martian
()
Matt Damon, Jessica Chastain
- 2 hr. 0 mins..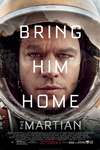 During a manned mission to Mars, Astronaut Mark Watney is presumed dead after a fierce storm and left behind by his crew. But Watney has survived and finds himself stranded and alone on the hostile planet. With only meager supplies, he must draw upon his ingenuity, wit and spirit to subsist and find a way to signal to Earth that he is alive. Millions of miles away, NASA and a team of international scientists work tirelessly to bring "the Martian" home, while his crewmates concurrently plot a daring, if not impossible, rescue mission. As these stories of incredible bravery unfold, the world comes together to root for Watney's safe return.
Official Site
Trailer
---
Pan
(PG)
Hugh Jackman, Garrett Hedlund
- .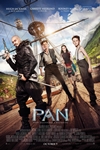 The story of an orphan who is spirited away to the magical Neverland. There, he finds both fun and dangers, and ultimately discovers his destiny -- to become the hero who will be forever known as Peter Pan.
Official Site
Trailer
---
Steve Jobs
(R)
Michael Fassbender, Kate Winslet
- .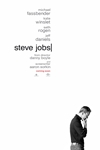 Set backstage at three iconic product launches and ending in 1998 with the unveiling of the iMac, this film takes us behind the scenes of the digital revolution to paint an intimate portrait of the brilliant man at its epicenter.
Official Site
Trailer
---
The Walk
(PG)
Joseph Gordon-Levitt, Ben Kingsley
- .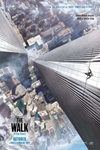 Twelve people have walked on the moon, but only one man has ever, or will ever, walk in the immense void between the World Trade Center towers. Guided by his real-life mentor, Papa Rudy, and aided by an unlikely band of international recruits, Petit and his gang overcome long odds, betrayals, dissension and countless close calls to conceive and execute their mad plan. The film is a love letter to Paris and New York City in the 1970s, but most of all, to the Towers of the World Trade Center.
Official Site
Trailer
---
Goosebumps
(PG)
Jack Black, Dylan Minnette
- .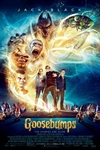 Upset about moving from a big city to a small town, teenager Zach Cooper finds a silver lining when he meets the beautiful girl, Hannah, living right next door, and makes a quick friend in Champ. But every silver lining has a cloud, and Zach's comes when he learns that Hannah's mysterious dad is in fact R.L. Stine, the author of the bestselling Goosebumps series. As Zach starts learning about the strange family next door, he soon discovers that Stine holds a dangerous secret: the creatures that his stories made famous are real, and Stine protects his readers by keeping them locked up in their books. When Stine's creations are unintentionally released from their manuscripts, Zach's life takes a turn for the weird.
Official Site
Trailer
---
Jem and the Holograms
(PG)
Aubrey Peeples, Stefanie Scott
- .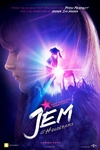 As a small-town girl catapults from underground video sensation to global superstar, she and her three sisters begin a one-in-a-million journey of discovering that some talents are too special to keep hidden. Four aspiring musicians take the world by storm when they see that the key to creating your own destiny lies in finding your own voice.
Official Site
Trailer
---
Suffragette
(PG-13)
Helena Bonham Carter, Meryl Streep
- 1 hr. 46 mins..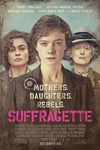 This stirring story centers on Maud, a working wife and mother whose life is forever changed when she is secretly recruited to join the U.K.'s growing suffragette movement. Galvanized by the outlaw fugitive Emmeline Pankhurst, Maud becomes an activist for the cause alongside women from all walks of life. When increasingly aggressive police action forces Maud and her dedicated fellow suffragettes underground, they engage in a dangerous game of cat-and-mouse with the authorities, who are shocked as the women's civil disobedience escalates and sparks debate across the nation.
Official Site
Trailer
---
Scout's Guide to the Zombie Apocolypse
(NR)
Halston Sage, Tye Sheridan
- .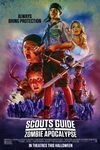 Three scouts, on the eve of their last camp-out, discover the true meaning of friendship when they attempt to save their town from a zombie outbreak.
Official Site
Trailer
---