Anchorman 2: The Legend Continues
(PG-13)
Will Ferrell, Steve Carell
- 1 hr. 59 mins..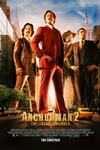 With the 70's behind him, San Diego's top rated newsman, Ron Burgundy, returns to the news desk. Also back for more are Ron's co-anchor and wife, Veronica Corningstone, weather man Brick Tamland, man on the street Brian Fantana and sports guy Champ Kind - All of whom won't make it easy to stay classy... while taking the nation's first 24-hour news channel by storm.
Official Site
Trailer
---
Walking With Dinosaurs
(PG)
Justin Long, John Leguizamo
- 1 hr. 20 mins..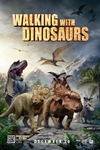 For the first time in movie history, audiences will truly see and feel what it was like when dinosaurs ruled the Earth. WALKING WITH DINOSAURS is the ultimate immersive, big screen adventure for families. Meet dinosaurs more real than you've ever seen as you take off on a thrilling prehistoric adventure, where Patchi, an underdog dinosaur, triumphs against all odds to become a hero for the ages.
Official Site
Trailer
---
The Secret Life of Walter Mitty
(PG)
Kristen Wiig, Ben Stiller
- 2 hr. 5 mins..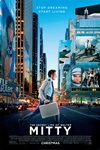 The Secret Life of Walter Mitty is James Thurber's classic story of a day-dreamer who escapes his anonymous life by disappearing into a world of fantasies filled with heroism, romance and action. When his job along with that of his co-worker are threatened, Walter takes action in the real world embarking on a global journey that turns into an adventure more extraordinary than anything he could have ever imagined.
Official Site
Trailer
---
The Wolf of Wall Street
(R)
Leonardo DiCaprio, Matthew McConaughey
- 2 hr. 45 mins..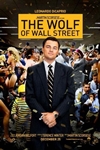 A New York stock broker refuses to cooperate in a large securities fraud case that includes mob infiltration into Wall Street and the corporate banking world.
Official Site
Trailer
---