Goosebumps
(PG)
Jack Black, Dylan Minnette
- 1 hr. 43 mins..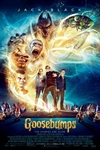 Upset about moving from a big city to a small town, teenager Zach Cooper finds a silver lining when he meets the beautiful girl, Hannah, living right next door, and makes a quick friend in Champ. But every silver lining has a cloud, and Zach's comes when he learns that Hannah's mysterious dad is in fact R.L. Stine, the author of the bestselling Goosebumps series. As Zach starts learning about the strange family next door, he soon discovers that Stine holds a dangerous secret: the creatures that his stories made famous are real, and Stine protects his readers by keeping them locked up in their books. When Stine's creations are unintentionally released from their manuscripts, Zach's life takes a turn for the weird.
Official Site
Trailer
---
Jem and the Holograms
(PG)
Aubrey Peeples, Stefanie Scott
- .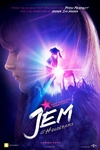 As a small-town girl catapults from underground video sensation to global superstar, she and her three sisters begin a one-in-a-million journey of discovering that some talents are too special to keep hidden. Four aspiring musicians take the world by storm when they see that the key to creating your own destiny lies in finding your own voice.
Official Site
Trailer
---
Suffragette
(PG-13)
Helena Bonham Carter, Meryl Streep
- 1 hr. 46 mins..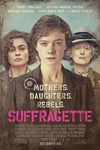 This stirring story centers on Maud, a working wife and mother whose life is forever changed when she is secretly recruited to join the U.K.'s growing suffragette movement. Galvanized by the outlaw fugitive Emmeline Pankhurst, Maud becomes an activist for the cause alongside women from all walks of life. When increasingly aggressive police action forces Maud and her dedicated fellow suffragettes underground, they engage in a dangerous game of cat-and-mouse with the authorities, who are shocked as the women's civil disobedience escalates and sparks debate across the nation.
Official Site
Trailer
---
Scouts Guide to the Zombie Apocalypse
(R)
Halston Sage, Tye Sheridan
- 1 hr. 33 mins..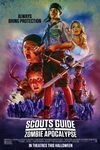 Three scouts, on the eve of their last camp-out, discover the true meaning of friendship when they attempt to save their town from a zombie outbreak.
Official Site
Trailer
---